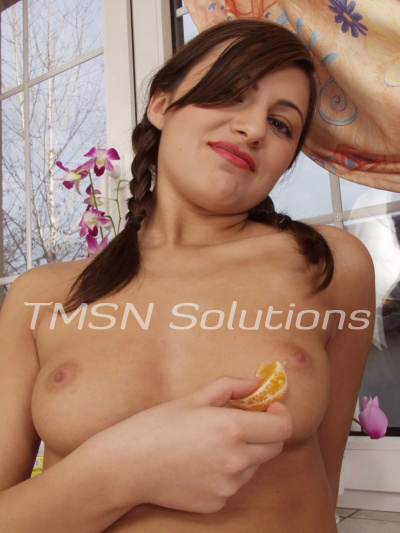 I know you've been sneaking peeks of me since I married your dad.  Ok, it's a little strange to have a step-son who is pretty much my age.  That's what I get for marrying someone so much older than myself.
I don't think it was an accident that you walked in on me getting out of the shower.  Have you seen my panties that seem to have gone missing?  Either someone's taking them or the dryer's eating them.
Want to know why your dad's so hot for me?  If you ask me nicely, I'll be more than happy to show you.  Are you dominant like your dad?  Or do you want a naughty nasty step-mom who can teach you how to fuck a woman the way she likes?
Maybe we can have some private time with your dad out of the house.  I'll be you have the stamina to keep up with me that your dad sometimes lacks.  I am a woman heading into my prime and am so horny all the time.
Come over here and let me be the best and sexiest step-mom you've ever known.
Zoey
1-866-510-7470
https://phonesexcandy.com/zoey.html