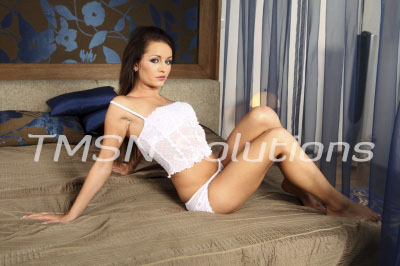 Mommy Serinda 844-33-CANDY (844-332-2639), ext. 394
It was just last week when my mom friend Mrs'. Chandler let me in on a little-known spanking bench. It is a piece of furniture being advertised and sold by a furniture store down at our local mall. The way Mrs. Chandler described this bench, the spanking bench she called it, had me so curious and enthusiastic to see a demonstration and possibly purchase this new piece of furniture to facilitate my constant need to punish my naughty son with spankings.
I am a known author and advocate for spanking and punishing our youngsters in this country and this to me is a must-have item to facilitate my lifelong mission to re-educate parents and their need for punishing their unruly offspring.
When I took my son to the mall yesterday I was not thinking at the time about the furniture store or about the spanking bench Mrs. Chandler had mentioned to me. However, when walking by the freshly baked cookie stall my son demanded to have cookies. I explained to my son that after dinner he can have cookies which I had already baked and had waiting for him enjoy at home.
Even though I tried to explain all of this to my son he still persisted to beg, whine, plead and then throw an all-out tantrum at the refusal by me, his mother to purchase him these cookies at the mall. I swatted his bottom several times as I grabbed his arm and led him to the escalator. This is when it hit me. The furniture store and the spanking bench that had been mentioned days before by my mom friend.
This naughty boy still persisted and continued crying and throwing a tantrum all through the escalator ride down to the lower level of the mall. I again administered several spankings as we stepped off the escalator, as I led him very firmly by his arm into the furniture store. There seemed to be a small crowd inside and as we opened the door we realized that we had just gotten there in time for a presentation.
The customers were all mothers and their naughty boys and girls were accompanied by them and as we all gathered around this beautiful dark spanking bench the salesman began his pitch. We mother's listened intently and he asked some of us questions. But then, the salesman asked if one of us would like to test out this spanking bench.
I was all too eager and raised my hand, my naughty boy did not see this as he was off being a naughty boy and getting into trouble as usual. The salesman encouraged me to go fetch my bad boy and bring him over to the spanking bench. Which I did do, however, I gave my son a strong yank of his arm to let him know that mommy means business.
The man motioned for me to sit on the spanking bench and I sat, exposing my lap. Then I instructed my naughty boy to pull down his pants and underwear to fully expose him and his bare bottom. The salesman assisted me in learning how to place my naughty boy over my lap, I guided my son by his wrist and then held the back of his neck firmly. This to my happy surprise encouraged his little butt to pop up higher exposing even more flesh for mommy to spank.
As I held my bad little boy by the back of his neck firmly pushing down I spanked and spanked that little naughty butt of his until it was quite red. The mothers and the salesman all nodded and some clapped in approval. Myself and several other mom's purchased this little special spanking bench with wonderful delight.
I cannot wait for it to arrive and be a figure in our home. Not only reminding my naughty little boy of what happens when he is bad but as an enjoyable way that mommy can now spank her son in addition to her various other forms of painful punishment.
Serinda
844-33-CANDY
(844-332-2639)
ext 394
http://nawtytwistedphonesex.com