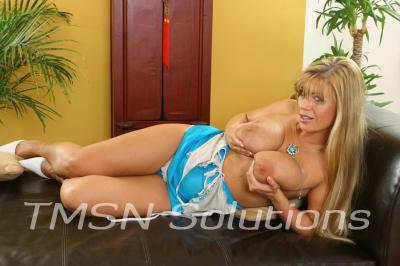 Mommy Elaine 844-332-2639 ext 250
He thought he was too much of a macho man to play with Mommy and be her sweet baby boy. I knew that deep down he wanted to be Mommy's baby again, most men do. All it took was his Mommy to slip my Magic Pacifier into his mouth and he was mine.
He quickly regressed, talking baby talk and reaching for my breasts to feed. I placed a nice soft diaper on him and onesie. Â I snuggled him in my arms and held him close to Mommy's full breasts….just where he belonged.
My baby was so happy as he and Mommy played and had so much naughty fun. When we were both completely satisfied, Mommy put the pacifier back in his mouth…and back to his boring adult life he went..until next time.
MOMMY ELAINE
844-332-2639 ext 250
https://phonesexcandy.com/elaine-2/