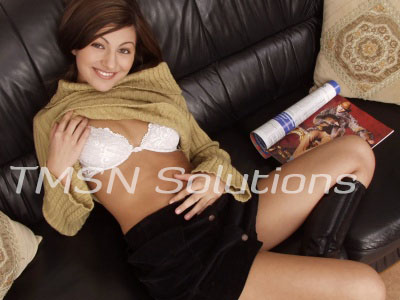 You're so big!  Mommy's barely over five foot.  We need to fix this little problem.
Here, drink Mommy's special juice.
Then you start to feel yourself shrinking down, down, down, down.  So tiny now!  So vulnerable.
Mommy could do anything she wanted to you now, couldn't I?
Mommy picks you up in her arms and holds you tight against my body.  Don't worry, I'll take very good care of you little man.
Mommy can feel your baby sized cock hard and pressing into Mommy's breast as I hold you against me.  I think someone likes being tiny and vulnerable.
Don't you?
Zesty Zoey
1-866-510-7470
https://phonesexcandy.com/zoey.html