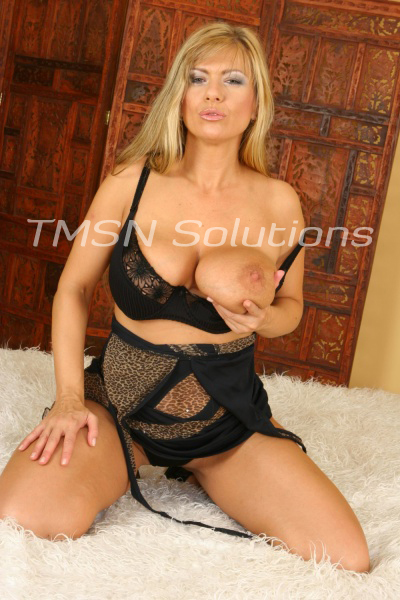 This loving Mommy was blessed with gorgeous big breasts and nipples. I love nothing more than to have one of my special babies to bury their faces in my soft full titties and suck on my nipples. Â It makes Mommy feel so very good and makes we all wet and tingly.
While you are enjoying my big milky boobies Mommy will  get very excited as I touch my baby in his very special places.  I am such a Naughty Mommy and I love to kiss and lick my baby all over.
I will take good care of you and all your needs from changing your diaper to dressing you up in a cute little outfit. Whatever we decide to do you will be a very happy baby by the end of our call.
Mommy Elaine
1-844-332-2639 ext 250