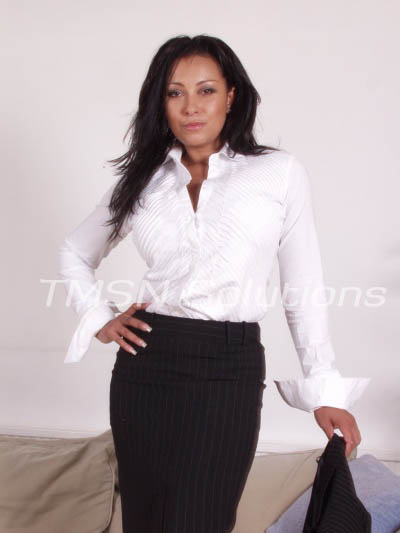 "Mm, has my darling cupcake awaken from his sleep?" [Sniff, Sniff]. "What is that stench? Did you soil your underwear again?
You made a horrible mess in your underwear and now you will pay for it. Now, go and get Mommy Mary some baby wipes, baby powder, a clean diaper and the paddle. You are a messy boy and I must show you some discipline.
"About face. March towards the bedroom. Left, right, left. Hop onto the bed. Lay back. I am going to clean this mess off of you and put you on a diaper so you don't have to make any future mess.  What is this? Your pathetic little wee-wee is getting hard? Mommy doesn't like it when you get hard because it shows her that you were not listening. Now, I may have to get my strap-on so you can listen. Train my dirty baby to control his wee-wee. Mommy wouldn't have it any other way. Now that you are all cleaned up, mommy will turn you over for your spanking. I hope you didn't forget that it was coming"…
Have you made a mess and want militant mommy to clean it up for you? Call me now for the corporal love Mommy Mary can give.
Mary
866-230-7699
http://www.hotmilfphonesex.com/mary.html
http://www.sinfullysexyphonesex.com/mary.html