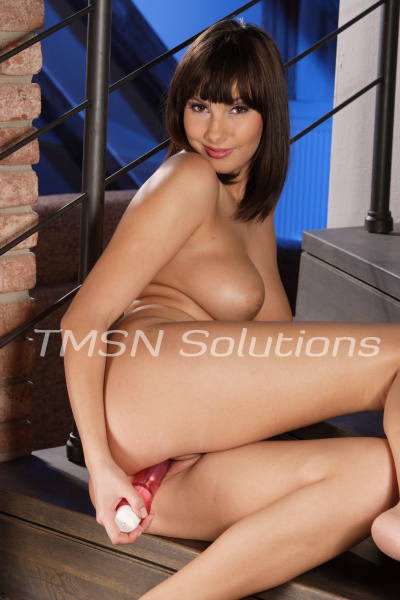 *LUCY*  844-332-2639 xxx- 221

My babies know not to make me angry. If they do, a swift removal from my nursery is not far behind and they are rarely allowed back. Recently, I had a baby contact me who sought forgiveness so he could re-enter my nursery.
He had been so bad when he left Mommy Lucy. Just mean, mean, mean. Called me names when I would punish him and just constantly tested boundaries. I gave him many chances but when he upset me the final time I made him leave in his diaper and nothing else. Well now, here he was….begging me for forgiveness. We should have some fun with this naughty baby, don't you think? Make him work for a place back in my nursery.
I'm happy to forgive my little loves, as being a baby is hard and I know they like to push limits, BUT there must be consequences. So, I let him in and we entered my Red Room. I had lit only the candles around the bed. The room looked dark and sinister. I felt him shudder against me. He said, "Mommy. What are you going to do to me?". "You'll see little one" was my answer.
I sat him on the bed and took off his diaper, telling him to roll over and show me his pink butt. I gave him a couple of swats with the spiky side of a hairbrush. He whimpered a little. Then I told him he needed a few little stripes on that ass from my leather spanking strap. It's a little whip I made up out of two thin pieces of leather, with ribbons on the end. So, like me, it's pretty and it stings. My babies love it. Even when they hate it. I gave him a few swishes with the little strap and he winced. I could see a few tears in his eyes.
I told him sharply that he is never to be mean to Mommy. Never, ever again. He always had a favorite toy made up of skeleton keys. He never liked the baby toy keys. He likes the really sharp metal ones. I brought them out to show him that I had saved them for him and he squealed with delight. I took the keys and etched a big L on his tummy. He cried but after I stood him up to show him in the mirror that I branded him mine forever tears of joy came rushing out.
"You are my baby now and forever. Welcome back little one" I said. I gave him the key toy and let him play with them as I put a new diaper on him. I told him that if he is ever mean to Mommy again, I will put one of those keys at the end of the strap and swat him with it so it makes a key imprint on his pretty, little ass. That would hurt more than being branded with a big L for Lucy.
He promised to never be mean again, jingling his keys with laughter. We got up and left the Red Room. I told him that Mommy Lucy's Nursery has some new toys that I think he will love. He giggled as he grabbed at one of my breasts, asking to nurse. I told him he could, but after we see what's new. And so, together we entered the door to the magical nursery and started another little adventure…. Maybe next week I'll let you know what that adventure entailed.
Lucy xx
Come find me at – 844-332-2639 xxx- 221
https://phonesexcandy.com/lucy/
http://www.sinfullysexyphonesex.com/lucy/
Read these my lovers
http://www.hotmilfphonesex.com/author/lucy/
https://phonesexmamas.com/author/lucy/
https://sissyphonefantasy.com/author/lucy/
https://phonesexcandy.com/author/lucy/
http://www.sinfullysexyphonesex.com/author/lucy/
https://tlcphonesex.com/author/lucy/