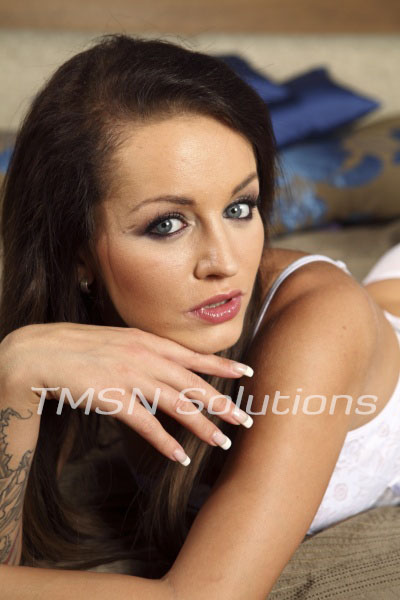 Mommy Serinda 844-33-CANDY (844-332-2639), ext. 394
Does it make you feel nervous? Do you feel that sense of fear gnawing at you as I lavish attention upon your cock? As we hide here in the shadows, me unable to keep my hands off of you. I haven't seen or felt you in so long. Have not tasted your skin, your cock hard in my mouth and against my lips.
I needed it so bad I just could not stop myself. I can't help myself as I kneel before you and suck hastily at your head and shaft, stroking you as I run my other hand between my spread legs and against my wet pussy. You can't help yourself as you look down at me, looking up at you with my beautiful blue eyes as I suck your cock, you have to grab the back of my head and fuck my mouth like the slut that I am. Your body tenses as I reach my hands around and grab your ass, pulling you deeper into my throat as you fuck my mouth. I can feel your body tense up but you're not ready – I'm not letting you cum yet.
I can feel the pleasure you feel as I run my tongue along the shaft of your cock and around your cock-head as I stroke you longingly and lovingly. Sucking hard at that head as I stroke, you trying not to moan loudly at risk of being discovered. I stop only momentarily to give you a reassuring "Shhhh" as I laugh playfully and proceed to start sucking on that cock again.
Running my tongue up and down and around the shaft more, stroking faster. I can tell you can't wait much more and you need it just as much as I do. I finally descend into long slow strokes as I whisper the words you've been longing to hear "Cum for mama, baby" and return my mouth to the head of your cock, inviting every thrust of your hips as you explode into my mouth with your hot load.
Does baby need to make cummies for mommy?
Serinda
844-33-CANDY
(844-332-2639)
ext 394