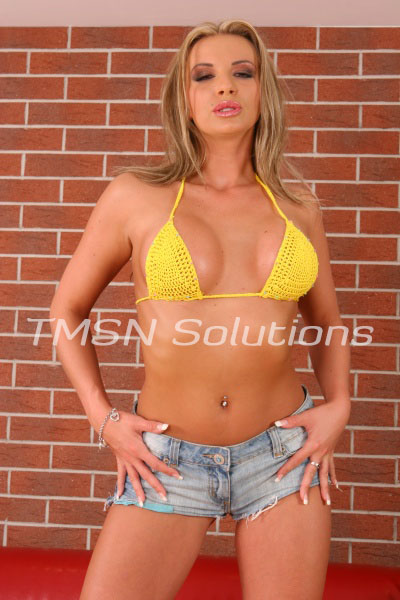 I know the best way to make you behave, babyboy. I just use my special magic and shrink you down.  Make you so little for me, a tiny thing in the palm of my hand.  So very delicate and helpless, I could do anything I want to you.
I do love being Giantess Mommy, carrying you around, dressing you up, or undressing you, seeing how helpless you are.   But, you know why Mommy made you 8 inches long, don't you?
Mommy loves rubbing your tiny body against my wet pussy, letting you wrap your little hands around my clit and lick that itty bitty little tongue against me.
Then I'll shove you into my cunt, first your head, then shoulders and chest.  I'll grip around your small little legs and use you as my own fuck toy.
When I thrust my baby boy dildo inside me, the wet tight heat of my cunt will soak, clenching around you.  The more you wriggle, the better it'll be for me, so go ahead. It's not like you can stop me before I cum.
And if you are a very good boy, maybe Mommy Marilyn with play with your itty bitty teeny tiny hard dick.
Marilyn
1-866-513-0615
https://phonesexcandy.com/marilyn.html