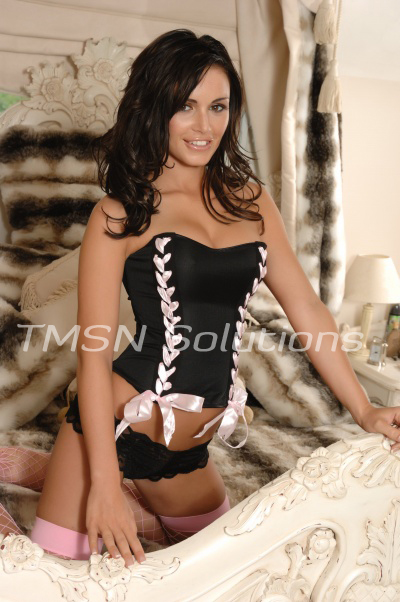 Sadie 1-844-332-2639 ext 222
How long have you been looking forward to your night with your Domme Mommy? The week you have spent collecting all the items on the list Mommy gave you; has you your mind spinning with curiosity about what she will do with them. It was with this intention that I gave the list to you, sweetheart.
You Love Doing Things for Your Domme Mommy, Don't You?
Certainly, I could see that excitement shining in your eyes when I saw you standing there holding the diaper bag full of Mommy's toys. Specifically, the embarrassed flush that made those pink roses appear on your little cheeks. They tell me just how much you are craving the potential submission and humiliation that fills that pretty diaper bag.
For this reason, after taking the bag from your hand, the first thing you are required to do is strip at the door. Any vestige of who you are outside that door will come no further into Mommy's territory. Naked you enter into Mommy's world, just as it should be always.
Dom Mommy Has Everything Under Her Control
Because the man you are cannot enter my realm, you will crawl over to Domme Mommy's special nursery. The pale pastels, the soft cozy rugs, oversized toys, a crib, a changing table, the scent of baby powder heavy in the air. Irresistibly you feel yourself regressing with every crawling step deeper into your place of submission.
On your knees, in the thick shag of the rug, you watch as mommy sets the diaper bag on the changing table. Naked and vulnerable with anticipation humming through your body all you can do is look up at Domme Mommy. Watching as I remove each item and set it on the tray set up for that purpose.
Just Look At All The Toys Dom Mommy Sadie Has For You
The pink leather handcuffs, along with the matching ankle cuffs are first to come out of the bag. Followed by the pink leather strapped ball gag and the blindfold that completes the set to make a nice little grouping on the tray. Big satin mittens, a beautiful large baby bonnet, and we can't forget the little booties, all take their places. Lastly the bottle, pacifier, and butt plug and several each of cloth diapers and disposable diapers, rubber baby pants, wipes, powder, and lotion.
Now it is your turn to see the excitement in Domme Mommy's eyes. Turning to you, my hand collects 2 cloth diapers, one large disposable diaper and cooing what a good baby you are for getting all the things Mommy wanted. Sinking down to my knees as I lay you back on the floor exposing you fully to my all-seeing gaze. It's time for Mommy to have more than a little fun.
Mommy Sadie
1-844-332-2639 ext 222
https://phonesexmamas.com/sadie