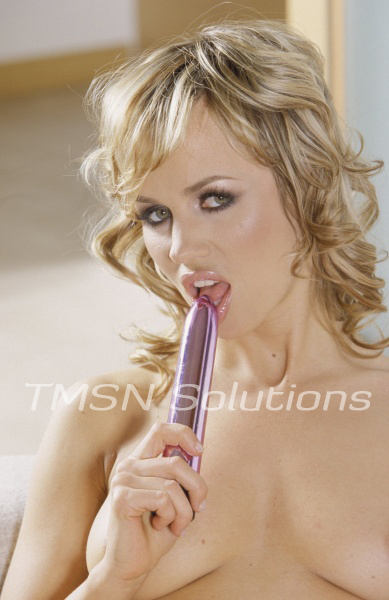 Call Big Mama Vivi 1-844-33CANDY Ext. 254
My dirty boy had me pinned to my mattress, and he was screwing me silly from behind. I could tell by the frequency of his moans and the throbbing of his rod in my naughty place that he was about to explode. Precum had been pouring out of him at an alarming rate–he must've edged his cock before coming into my room and attacking his poor sleeping Mama. Well, I may have only pretended to be asleep, and I may have instigated my horny baby into humping me, but I didn't think he would take it this far!
That's when it hit me–an ingenious plot to regain control over this filthy kid's fantasies. It would mean ending his sexy assault on my soaked pussy, but in these troubled times, casualties were a given. When I knew he was about to cum, I bucked and flipped over; this forced my baby out of me and onto his back. "Huh–?!" He gasped, stunned that Mama fought back, and was about to protest my denial of his orgasm when I tightly squeezed the head of his cock. He was silenced and watched me nervously, waiting.
"So you thought you could use Mama as your toy? Your play thing?" I asked, squeezing the head of his cock even tighter. He winced–it didn't take much to ruin this kid's orgasm. I loosened my grip, sliding my fingers up and down his shaft teasingly. His dick immediately began leaking yummy precum again, and I smirked. It didn't take much to get him riled up, either.
"I'm sorry Mama," my baby shuddered, his eyes flying back and forth between my hand and my face. "I-I thought–"
"You thought I was asleep, so you thought you could sneak into Mama's bed and fuck her like a big boy?" I taunted him. His entire body shook, and he hurriedly brought a pillow over his red face in an attempt to hide his embarrassment. He was caught. "I'm so sorry, Mama…" he groaned, and he gasped as I began slowly stroking his cock.
"Are you really sorry? You've been coming into my bedroom every night that your father's been out, and you've been playing with my tits, pussy, and ass. Last time, you actually jerked off while you fingered Mama. What do you think about that?"
His face reddened even more as he whimpered, "I'm a dirty boy." I chuckled and spread his precum all over his cock, concentrating on lubing the thick head as he moaned. "That's right, baby. You're dirty. You're a dirty, filthy little boy. You had naughty thoughts about your Mama, and you acted on them. Did you really think you could dominate your Mama like that? Do you think you have control here?"
He shook his head. "No Mama, I-I–"
"Look at me when I speak to you." My words made his body convulse, and he shakily removed the pillow and looked into my eyes. My poor, shy baby. "Do you think you have control?"
"No Mama."
"Who's in control?"
"You are, Mama. You're in control…"
I grinned and let go of his cock, causing him to let out an exasperated groan. I had successfully edged my baby boy's cock, leaving him hot and bothered and without release. An appropriate punishment for such a dirty boy.
"Good boy. Now… Why don't you scoot down here and taste Mama? And if you touch your cock, you'll be in worse trouble!"
Read the rest of the story, if you haven't already. 😉
Part I
Part II
1-844-33CANDY or 1-844-332-2639
Ext. 254