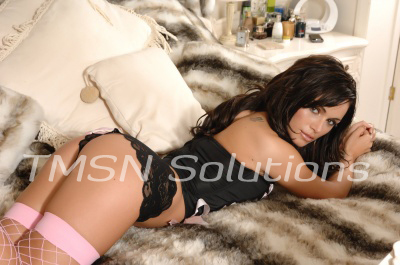 Sadie 1-844-332-2639 ext 222
Waking up I instantly felt cold wetness underneath me. My hand rubbed against the sheet and felt a sopping wet puddle. Disgust filled me realizing that there is only one explanation for how my bed could be wet. Pulling back the covers it was easy to see that the source of the yellow pool was centered under the naked man in my bed. Anger burning through me I shove against his shoulder. "Wake up! Bed wetter!"
Bad Little Bed Wetter Deserves Punishment
Groggily he lifts his head from the pillow and looked at me and as I watch the same process of discovery play out over his face. His face turns red, and he begins to apologize and give me explanations that he must have drank too much last night. Not one single cell in my body was interested in hearing his pathetic explanations.
Grabbing the pillow I begin to beat him with it. Smacking it over, and over, down on him he scrambles back across the bed full of apologies. Jumping out of the bed, I stomp to the bathroom to take a shower. Every second of washing his fluids off of me, my anger cools into a calculating need to humiliate him. After, I step out of the shower. I fill the bathtub.
Bad Little Bed Wetter Knows He Will Be Humiliated
Stepping out of the bathroom I find the bed has been stripped and the sheets gathered in a pile. Shushing his hurried promises to clean everything, I quiet him and tell him its alright. Obviously, he is not quite as grown up as I thought he was. Cautiously he looks at me confused at the sudden change in my demeanor.
"You are just a baby boy aren't you?" I stepped forward with my soft purring mommy voice.
Bad Little Bed Wetter Needs To Admit He is A Baby
"I'm not a baby. I had an accident. I'm sorry I didn't mean to…" he answers with a little anger and embarrassment.
Quickly rage filled my voice as I verbally attacked him. "So then you are a grown man who is a bed wetter! You think it is fine to use my mattress as your restroom? You pathetic, piece of …"
"Ok, Okay yes I'm a baby alright!" almost defensively he threw up his hands in surrender.
Just that fast I settled back down into the softly nurturing mommy voice. "That's what I thought BABY! Now let's get you into a bath and all cleaned up."
But He Loves Being So Good For Mommy Sadie
Lowering his head, what choice did he have but to do as I said. Then the funniest thing happened. Sitting in the bath as I began to treat him like a baby he began to become excited. It seemed like the more I threatened him with putting him in diapers, the more excited he grew. Until, with me whispering in his ear to him in detail, about how we were going to go shopping for all the diapering supplies, he tensed and cum flowed into his bathwater.
Needless to say that I discovered a fun little secret he had been hiding from me. His second orgasm of the day came in the family bathroom of a local store where for the first, but certainly not the last time I diapered his adult baby ass.
Sadie
1-844-332-2639 ext. 222
https://phonesexmamas.com/sadie