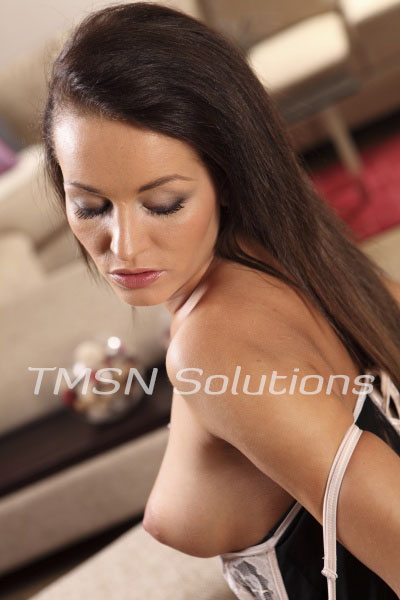 Sinful Serinda 844-33-CANDY (844-332-2639), ext. 394
It wasn't our usual trip to Target. I only needed baby supplies and so it would have been just a fast trip in and right back out to get baby home in time for his bath before bed. I grabbed the diaper bag and of course my little man and headed inside.
I gave my young boy very strict instructions to hold onto the cart and stay right by mommy. Feeling he fully understood we walked on, passing the toy aisles and headed straight to the baby supplies aisle. "Mommy I want a toy" my little guy whines but I shush him and promise a reward "Maybe after we get the diapers mommy will take you over to the toys for a look".
I look down and make sure he is still beside me and he is, I reminded him again, to stay right by mommy and not to wander off. I'm looking over the diapers and trying to decide if I should stick with our usual brand of Pampers or try the new style of Huggies that are now on display. I decide to stick with the Pampers as I know and trust their quality. As I place the diapers, wipes and other items into my basket I notice my baby boy is missing.
Frantic I swing the cart around and head back down into the main aisle. Calling out his name over and over again. I pass a Target employee and ask if they'd seen a little boy giving my son's description and they point me into the direction of the toy aisle. I rush down to the toy section, searching through every aisle until I see him.
There he stands with a tow truck in his hands. I let out a gasp and sigh of relief mixed with frustration. "Young man didn't mommy tell you to stay right by her side?!!" I bark at him. He startles and those standing near all stop and stare. I swat his butt with my hand several times and this is when I realize he has made a stinky his diaper.
Not really caring and fully flustered I grab the changing pad, thrust it onto the ground and drag my little boy on top of it. "Mommy told you that you need to go poopies on the big boy toilet!" I say through my gritted teeth. I undress and unfasten his diaper and clean his stinky bottom right there in the middle of the toy isle not caring who all is watching. He tries to struggle and fight me, I pull out my wooden spoon from the diaper bag and administer four sharp smacks right onto his bare bottom. "Stay still!" I say as calmly as I can manage to get out. He obeys for a moment but as I'm just finishing getting the wipe into his little butt to clean it out fully he kicks his legs more.
"That's it!" I say, finally at my limit. "When we get home, you're getting the belt, bath and then bed!" I scold as I quickly fasten his clean diaper and pull his pants back on. Scooping him up into the seat of the shopping cart I make a beeline for the checkout. Quickly I pay for our items and we head to the car.
I fasten him into his car seat all the while trying to calm down and scolding him 'You know better than to run off from mommy in the store and then you had to go and make a big stinky mess in your diaper, in front of all those people!" I close the door and we drive home, the whole while reminding him of how scared mommy was when she could not find him in the store.
When we do reach home I unload my little boy and the bags. I usher him straight into the bathroom and grab the belt on our way in. I strip him down and put him over my lap. I administer several more spankings, this time with the leather belt. "You will not ever run off in the store again will you young man!?" I demand as I swing one last stroke on his bare butt with the leather belt.
After I calm him down and give him a hug reminding him that mommy loves him even when he is a naughty boy, I run the bath. Making sure the water is just a nice soothing warm temperature. I slip him into the tub. "Now, mommy wants you to relax and get calmed down for bed". Would baby like mommy to rub his little cock and make his cummies in the water?" I ask him, with my most soothing and loving tone. He nods his head, his cheeks still red from his crying.
Gently mommy washes his body, his hair and cleans him from head to toe. After my baby is clean I move my soapy hand over to his little baby cock. Stroking lovingly and smoothly while my little boy relishes this special attention to his baby cock. 'Here honey, nurse on mommy" I say as I pull out my breast and dangle it over the side of the tub for him to suckle. I slip my hand around him faster and faster until my sweet baby boy makes his cummies into the tub.
With us both feeling more relaxed and satisfied I pick him up and dry him off. Diapering him and putting on his favorite pajamas. He is now ready for bed and loving how mommy made him have cummies in the tub.
Serinda
844-33-CANDY
(844-332-2639)
ext 394
http://www.hotmilfphonesex.com/serinda