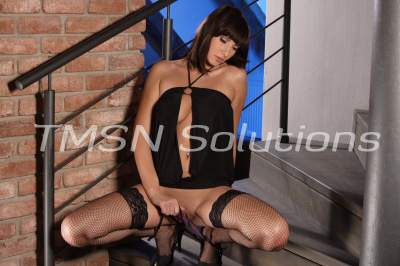 *LUCY*  844-332-2639 xxx- 221
I think I have the biggest and the naughtiest babies in town. When I recently had the opportunity to take care of three at once, they seriously tried my patience. I was there for the whole weekend, so I had packed a bag. While they were napping, I took a shower. I got a little carried away with my relaxing alone in a hot shower, so I took awhile. Sometimes a mommy just needs alone time to unwind and have some fun in the shower herself!
When I got out of the shower, they were all up and had strewn everything in my bag all over the room. As I started to dress, I realized my panties were missing. In my head, I started referring to my baby trio as the three amigos because they were always getting into trouble. I laughed as I picked everything off the floor, bed, chairs etc and started thinking of ways to punish them. Laughter is the only way I can stay sane among such naughty babies.
I found all three of them in the living room, sitting on the couch and giggling. I asked where my panties were and they all shrugged and giggled some more. I got out my spanking paddle. This brought sober looks from everyone. Finally, one said, "We're wearing your panties because they were so pretty and smelled so nice". I checked in his diaper, and sure enough, there was my laciest pair of purple panties. All covered with wee.
The next baby came forward, and I saw my silkiest pair of magenta panties. He had cum all over them. I could feel my grip tightening around the base of my spanking paddle. Finally the last baby just pulled off his diaper and showed me what he was wearing. My most expensive red panties, dripping with cum and wee. These babies needed to be punished. I had no choice…
I made them remove all coverings from their little bums and had them bend over obediently. I gave them each a hard swat with the paddle and they all cried out. Then another, and another. I made sure their bums were as red as my panties before I stopped. Their little whimpers still make me smirk when I think about them. Babies need to know who is in control at all times; mommy. If you let them get away with too much your nursery will be chaos.
As always my babies ran to me for an after spanking hug. See, when you do it correctly, a baby will still always turn to their dominant mommy for comfort, even if she is the one who has upset him. Mine find comfort in my breasts. Always wanting a little skin to skin bonding and a nursing session after a punishment. 
Since I only have two breasts and three needy babies, I allowed the two most obedient to latch on. The baby who had cum AND wee in my most expensive red panties, without permission, needed a little more discipline. After a few more spankings and some cold ice in his diaper he was ready for some comfort.
I put his soother in my pussy and told him he would have to get it out, using only his tongue. It took him awhile, but he did it. See mommies are smart. I needed to find a way to satiate all three babies at once and I did. Now it was time to relax. With all three cuddled up around me they were finally happy, and all sucking on something they loved…
Lucy xx
Come find me at – 844-332-2639 xxx- 221
http://www.sinfullysexyphonesex.com/lucy/
https://tlcphonesex.com/lucy/
Read these my lovers
http://www.hotmilfphonesex.com/author/lucy/
https://phonesexmamas.com/author/lucy/
https://sissyphonefantasy.com/author/lucy/
https://phonesexcandy.com/author/lucy/
http://www.sinfullysexyphonesex.com/author/lucy/
https://tlcphonesex.com/author/lucy/